Higher resolution, improved performance and reduced loading times for the mystery thriller
Rising Star Games and Toybox Inc. are pleased to announce that Deadly Premonition 2: A Blessing in Disguise, the latest entry in the cult series, is now available on PC. Deadly Premonition 2 is available to buy on Steam at a price of $39.99 / €39.99 / £34.99 with a 30% launch discount. Along with the new PC version, Deadly Premonition 2 is also available to buy on Nintendo Switch.
Deadly Premonition 2: A Blessing in Disguise is both a sequel and a prequel to the beloved Deadly Premonition, following Agent Davis and Agent Jones as they begin a new investigation into the Le Carré serial murders. Set in present-day Boston, the game's unique storytelling will see you travel back in time to the town of Le Carré via the memories of a former FBI agent. These flashbacks will allow you to step into the shoes of Special Agent York to unravel an intriguing and disturbing mystery.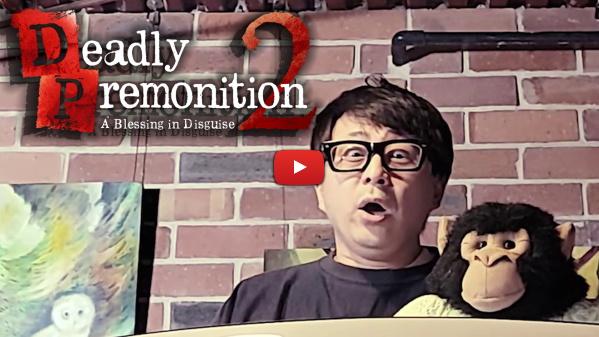 The new PC version of Deadly Premonition 2 brings with it a number of technical improvements. Players can explore Boston and Le Carré in higher resolution, undertake their investigations with more fluidity thanks to reduced loading times and enjoy improved performance overall.
Begin your investigation by visiting a retired investigator shrouded in mystery. As you question this legendary figure and break through the man's mental walls, you will find yourself drawn into a world that hides a disturbing darkness. Expect a thrilling tale full of twists and turns, a surreal atmosphere and plenty of the kinds of odd-ball characters that helped make the Deadly Premonition series famous and won it cult-classic status.
When you want a break from your investigation, you can take part in a series of fun minigames. This includes skateboard challenges, bowling, skipping rocks and a bayou ride where you take potshots at targets and alligators.
"I think people who enjoyed the first Deadly Premonition will love getting the opportunity to hear more fun York conversations as well as seeing what happened to Zach after the Greenvale case," said director Swery. "I hope that people fall in love with all the characters in the game as they meet and interact with them".