ABOUT THE GAME
Take your bike on a thrilling ride down an unspoiled mountain landscape. Make your way through thick forests, narrow trails and wild rivers. Race, jump, slide and try not to crash – all the way from the peak to the valley!
The Lonely Mountains are waiting for you! Explore rocky mountain slopes with your bike, jump over sandy gorges or find your way through the foggy forests. Each Lonely Mountain awaits you with new challenges! Sprint, jump and slide to find your own way to the finish line. Explore the detailed mountain worlds or face the ticking clock – with every success you unlock new bikes, paintwork and outfits piece by piece. Train your skills day and night, improve your place on the leaderboards and ultimately compete with the best riders in the world in the risky Free Ride mode.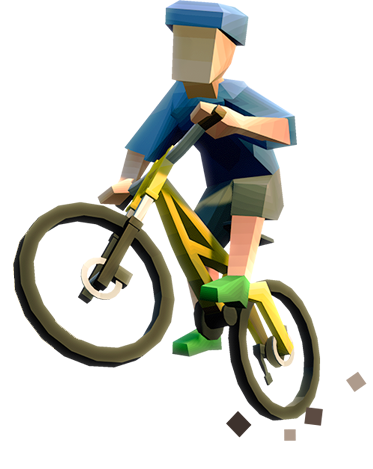 Unlock new bikes, paint jobs & outfits
Find your own way down the mountain and explore an unspoiled nature. Carefully drop from boulder to boulder or sprint and jump over abysses – find your own playstyle and work to unlock new bikes, paint jobs and difficulty modes. Compete with your friends and prove your speed-running skills on your way to the top!
Say hi to Eldfjall Island DLC!
Eldfjall Island is the game's largest mountain to date, and comes complete with brand-new challenges for each of its four trails. Players will be able to unlock new outfits, paint jobs, and accessories all while racing down the mountain as quickly as possible to climb up the leaderboards. Additionally, new special effects will make the journey even more intense than ever before with thunderstorms and an active volcano!
Four new trails with new challenges and resting spots
New special effects: Ride through a Thunderstorm and navigate alongside an erupting volcano
Satisfy your inner viking and unlock unique outfits, helmets, and paint jobs
Upgrade your existing outfits with the new pro helmet
Complete your fashion style with new unlockable backpacks
Make your name famous on the leaderboards!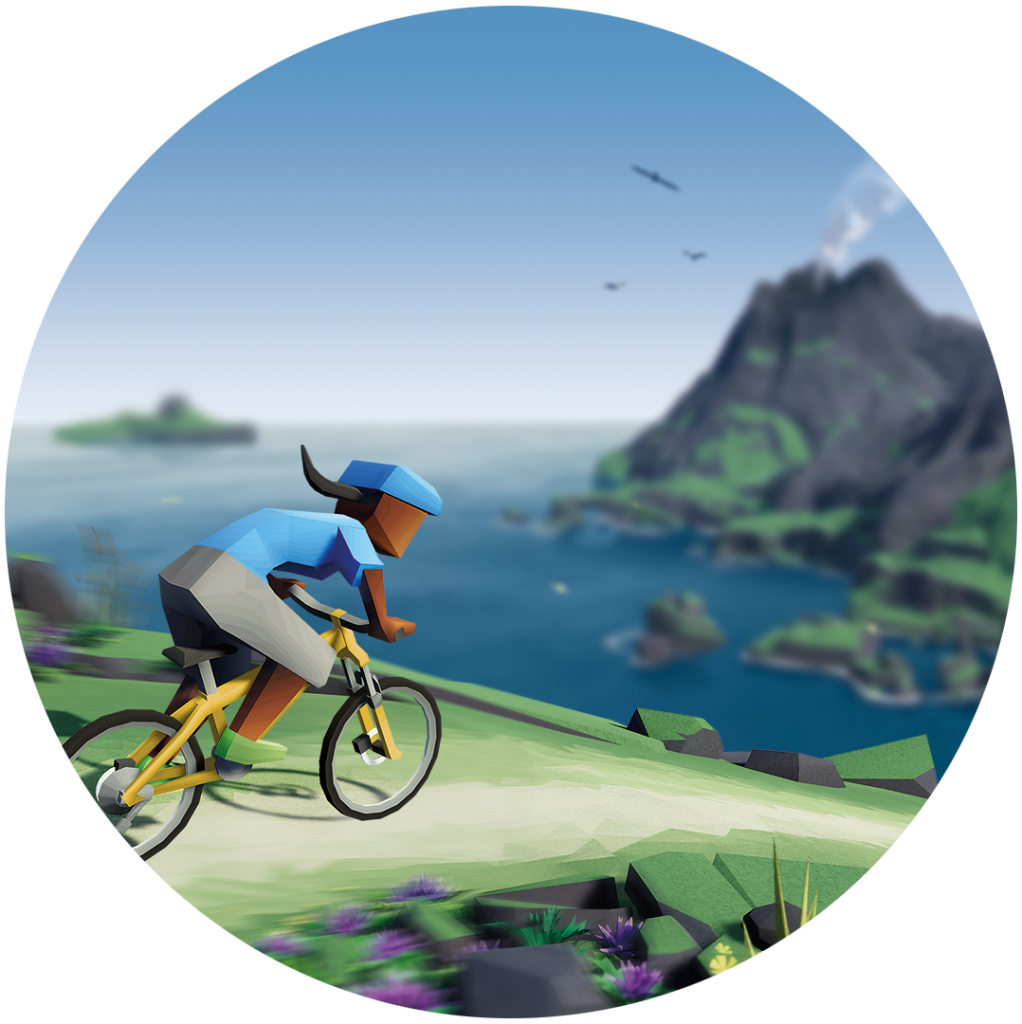 Free DLC Riley´s Return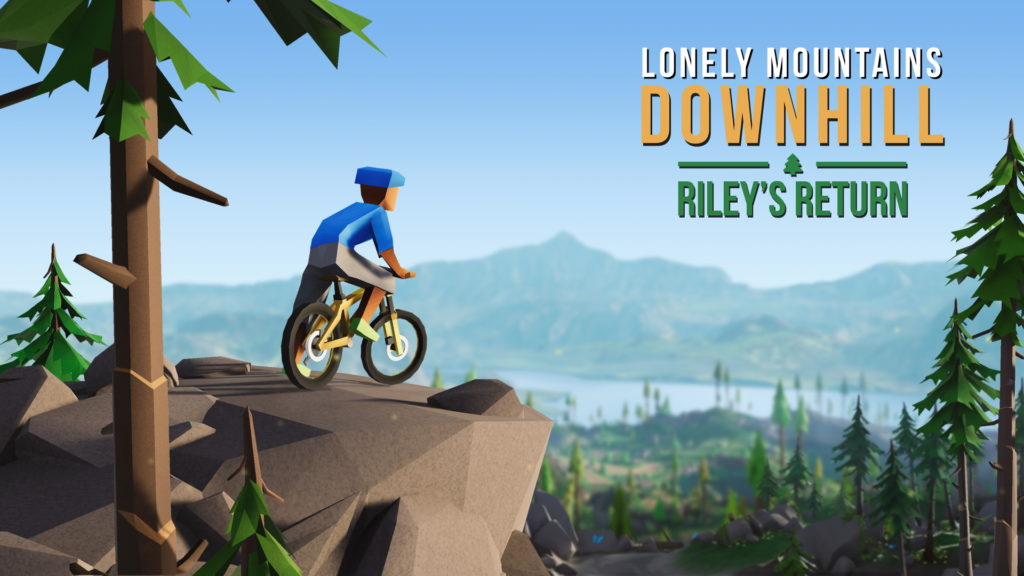 Ride into uncharted territory and discover the lost trail of Mount Riley in this free DLC.
One trail with exciting challenges and two resting places awaits you
Gear up with new outfits, backpacks and paint job from the earth elemental set
Experience the beauty of Mount Riley on the all-new trail
Make a name for yourself on the leaderboard
Free DLC Misty Peak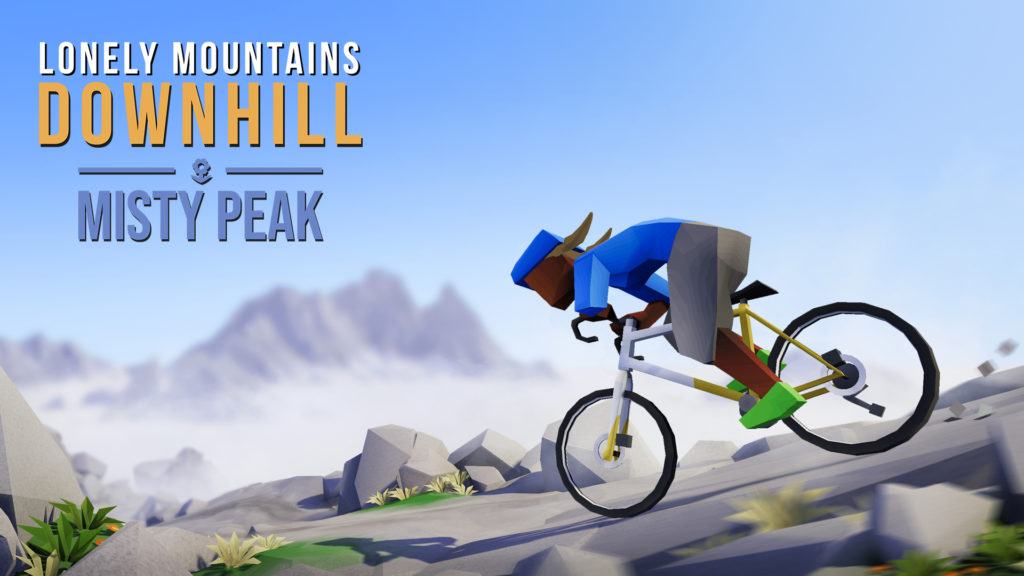 Ride above the clouds on the lost trail of Graterhorn in this free DLC.
Master the new challenges to ride in style in the air elemental customization set.
One trail with exciting challenges and two resting places awaits you
Gear up with new outfits, backpacks and paint job from the air elemental set
Experience the beauty of Graterhorn on the all-new trail
Make a name for yourself on the leaderboard