Opening cinematic unveiled to celebrate new demo and Super Meat Boy franchise sale
Thunderful, Headup and Team Meat are offering players their first chance to go hands-on with the next title in the Super Meat Boy universe with a demo for Dr. Fetus' Mean Meat Machine available now on Steam, GOG and the Epic Games Store.
To celebrate the release of the demo for the hazardous hardcore match-4 puzzler, you can also get a look at the opening cinematic for Dr. Fetus' Mean Meat Machine in which we see the nefarious Dr. Fetus preparing his ruthless test chambers to use on his Super Meat Boy clones. Adding even more sizzle to the steak is the fact that Super Meat Boy and Super Meat Boy Forever are also now on sale on Steam!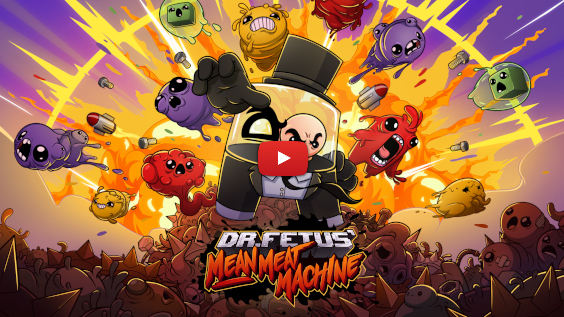 Dr. Fetus' Mean Meat Machine is a match-4 puzzler coming to PlayStation®5, PlayStation®4, Xbox Series X|S, Xbox One, Nintendo Switch and PC in 2023. With buzzsaws, missiles and a host of other deadly hazards cooked up by Dr. Fetus in play, Mean Meat Machine brings the hardcore challenge Super Meat Boy is known for to this one-of-a-kind blend of puzzle and action gameplay.
Puzzle your way through familiar Super Meat Boy and Super Meat Boy Forever locations like the picturesque forest, the hospital, and salt factory with dazzling backgrounds and animations created by the original Super Meat Boy and Super Meat Boy Forever artists, as well as a wonderful soundtrack by RIDICULON. There are over 100 hand-crafted levels filled with creative traps and hazards for you to beat and, if you can survive this hardcore take on a classic formula, you'll be confronted by a gruesome boss fight at the end of each world to offer the ultimate challenge.