The match-4 puzzle genre goes through the meat grinder to get a hazardous twist on PlayStation, Xbox, Switch and PC
Thunderful, Headup and Team Meat are pleased to unveil a new game in the Super Meat Boy universe featuring Meat Boy's archnemesis, Dr. Fetus. Dr. Fetus' Mean Meat Machine is a match-4 puzzler given a unique twist by the nefarious Dr. Fetus that is coming to PlayStation®5, PlayStation®4, Xbox Series X|S, Xbox One, Nintendo Switch and PC in 2023. With buzzsaws, missiles and a host of other deadly hazards cooked up by Dr. Fetus in play, Mean Meat Machine brings the hardcore challenge Super Meat Boy is known for to this one-of-a-kind blend of puzzle and action gameplay.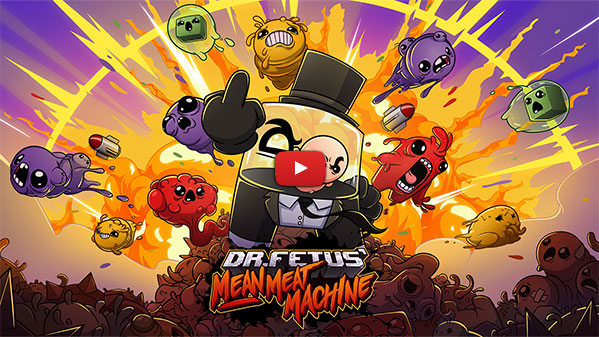 Puzzle your way through familiar Super Meat Boy and Super Meat Boy Forever locations like the picturesque forest, the hospital, and salt factory with dazzling backgrounds and animations created by the original Super Meat Boy and Super Meat Boy Forever artists, as well as a wonderful soundtrack by RIDICULON. There are over 100 hand-crafted levels filled with creative traps and hazards for you to beat and, if you can survive this hardcore take on a classic formula, you'll be confronted by a gruesome boss fight at the end of each world to offer the ultimate challenge.
Dr. Fetus' Mean Meat Machine takes place right after the events of Super Meat Boy Forever. After meticulously analyzing Meat Boy, the nefarious Dr. Fetus now has all the data he needs to create the perfect Meat Boy clone! There's just one problem: The DNA sample he's collected isn't a perfect specimen, which in turn yields some…less than perfect clones. Dr. Fetus' solution is to create a bunch of ruthless test chambers to weed out the crap clones from the good ones. The specimens start out looking nothing like Meat Boy, but over time that grotesquely lovable face that Dr. Fetus hates so much, starts to emerge. Perfect clones are just on the horizon…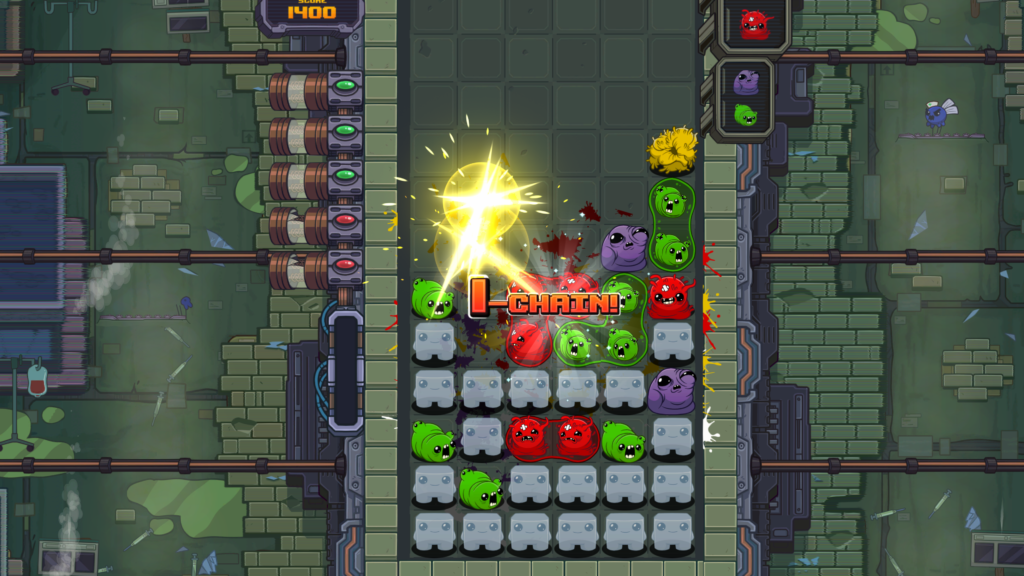 "We've had a fantastic relationship with Team Meat going back over a decade and it's been a real pleasure to take that to the next level and work in collaboration with them to create Dr. Fetus' Mean Meat Machine," said Mark Aldrup, Head of Development at Headup. "Working together has allowed us to capture the hardcore essence of Meat Boy and bring it to a completely new genre to create a puzzle title unlike anything else out there."
"When Headup approached us with this idea for a match-4 puzzle game, we fell in love with it," said Team Meat co-founder Tommy Refenes. "We merged their programming and design with our art and design skills and now we have this wickedly fun and beautiful puzzle game coming to PlayStation, Xbox, Switch and PC that we never would have even considered making if not for their amazing prototype. I can't wait for people to play it!"