Thunderful and Maschinen-Mensch are delighted to announce that the Robots of Lux DLC, their highly anticipated expansion to Curious Expedition 2 in collaboration with SteamWorld Heist by Image & Form Games is available now on PC and Xbox devices, with the Nintendo Switch and PlayStation versions launching in a few hours.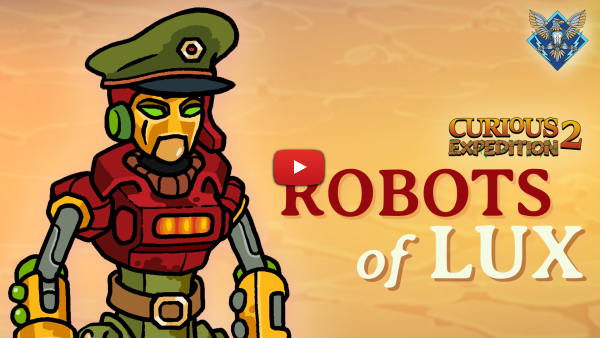 In Curious Expedition 2: Robots of Lux, push the boundaries of engineering and science and navigate your way around Paris to uncover new truths. The ever-inventive nature of Lux Lab's Edibot has torn a hole into the SteamWorld Universe and sucked in some new explorers along for the ride. In Curious Expedition 2: Robots of Lux players can take control of everyone's favourite steam-powered Pirate, Captain Piper Faraday. 

The DLC also unveils the Naturalist expedition leader, a new character lead addition to the Curious Expedition 2 universe. The Naturalist has the power of taming wildlife and this new ability will change the way to approach each adventure, giving your encounters a beasty wild twist to the unexpected.
This collaboration DLC also features brand new recruitable characters, a new location in Paris, new equipment, and new items. Once the DLC is activated it will expand possibilities across the entire game, both in Campaign Mode and Director Mode.

Full feature list:
2 expedition leaders: Piper Faraday from SteamWorld Heist and the Naturalist, who can tame almost any animal in the game (including the Giant Crab!) using Edibot's new Luxballs.
3 recruitable humanoids: Billy Gill & Valentine Butterbolt (from SteamWorld Heist) and the Yeti.
1 recruitable animal (mountable): Robot Chameleon.
1 Paris location: Old Theatre, where you can freeze a character for later use and shop for robotic team members and equipment.
3 pieces of equipment: Shield Belt, Plasma Spider, PR3-S5.
2 pieces of pack animal equipment: Tesla Coil, Buzz Saw.
7 items: Battery, Prototype Remote Control, Field Kitchen, EdiBot Map, Coffee, Coffee Beans, Artificial Meal.
"Bearing in mind how well-known and beloved the SteamWorld series is, Robots of Lux DLC is our most exciting content drop for Curious Expedition 2 yet", said Riad Djemili, CEO at Maschinen-Mensch. "We are honored to work with our friends at Thunderful to bring the worlds of SteamWorld and Curious Expedition 2 together in an adventure that explorers will never forget".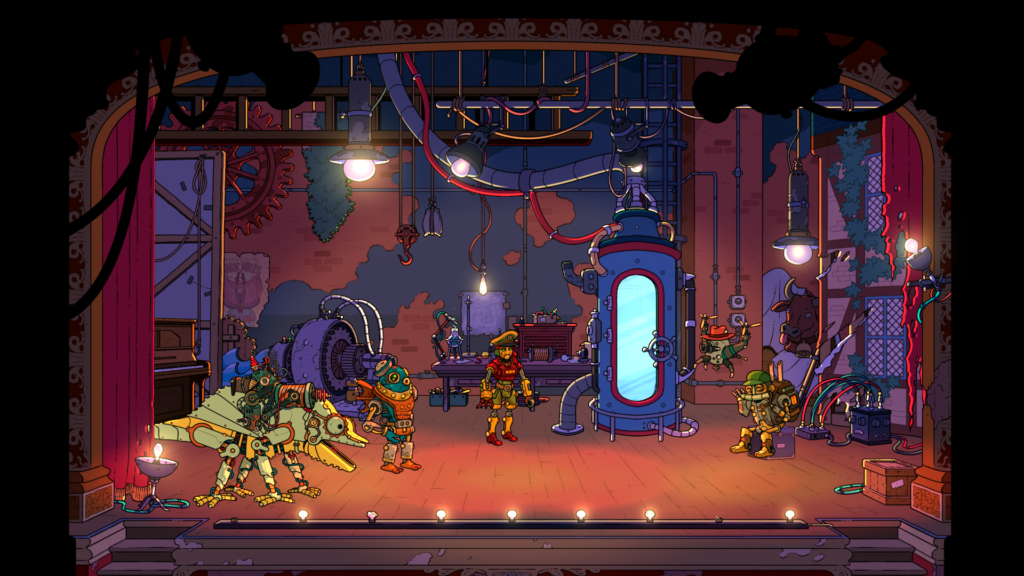 Available on Steam the Curious Expedition 2 x SteamWorld Heist Bundle includes Curious Expedition 2, the Robot of Lux DLC, and SteamWorld Heist, while the "Curious Expedition 2 Bundle" includes Curious Expedition 2 and all three DLCs, Highlands of Avalon, Shores of Taishi, and Robots of Lux.

Players can also look forward to several discounts. These include a 10% launch discount for the new DLC on all PC platforms (Steam, GOG, Epic), 50% off for the main game on all PC and console platforms, plus various discounts on all platforms for the older DLCs. In addition, several SteamWorld titles are also discounted on Steam.