New Travel Update now available, adding Fast Travel Stations and mountable Mine Carts to help players travel faster between biomes
Adventuring alongside friends in Tinkertown got a great deal more convenient today with the release of the new Travel Update. The update adds a host of new features that makes traversing the land of Tinkertown easier and more exciting, building on the previous Combat & Classes update which brought more depth and balance to combat.
In this update, the player can place a complex railway system and then hop into a mountable Mine Cart to travel faster than ever before. If mountable mine carts aren't really your style, then you can travel even faster with the Fast Travel Stations (via teleportation). These Fast Travel Stations can be placed all over the map and allow players to travel instantaneously between other stations. All you need to do is place one in each of your bases and there's no more need to travel long distances between towns.
The Travel Update also continues to build on the new systems introduced in the recent Combat & Classes update, which introduced the charge-attack, weapon scaling and new stats bringing depth and balance to combat. Tinkertown will continue to grow with more updates planned.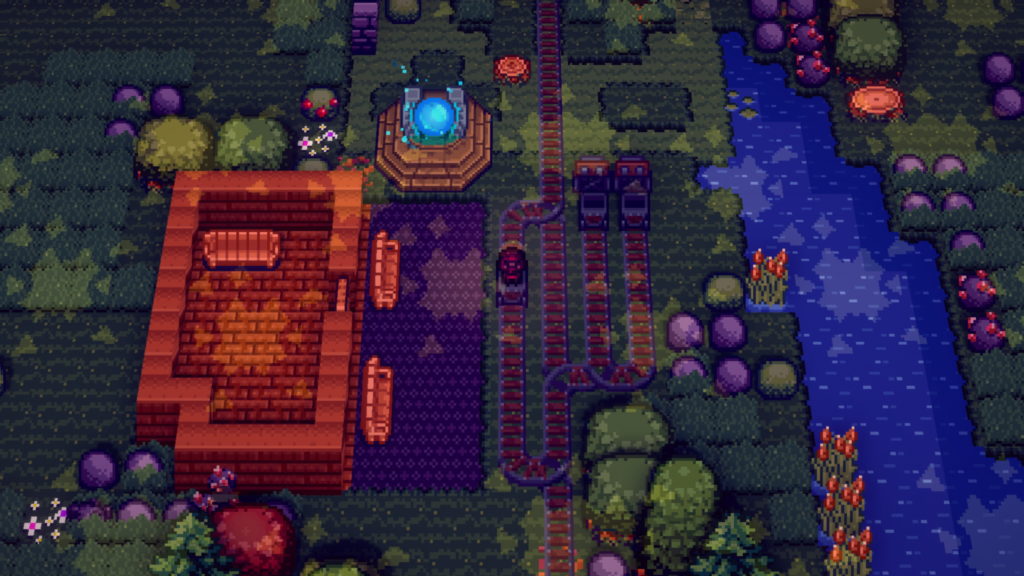 For more info about Tinkertown, please check out its Steam page.