With today's nostalgia-fuelled Daily Rides recap, Season 27: Blast From The Past, we are taking you on a journey through time. Embrace the fashion of bygone decades with new outfits, accessories and a paint job in this timeless recap.
Besides cool cosmetic assets, Daily Rides is also a cross-platform leaderboard competition: Each day one trail will be selected randomly, complete with new obstacles and shortcuts. The four-week season offers up a new theme with unlockable cosmetic rewards for participants.
From 90's kids to disco divas, players looking for a retro-hit will find something for them as a reward for completing Season 27's trials:
Prepare to work up a sweat with the Aerobic Star outfit
Blast some old skool hip-hop beats with the iconic Boombox Backpack
Be the talk of the town with the 90's Flair paint job
Weave your fashion choices together with the Knitting Enthusiast outfit
Earn your stripes and get the tiger-patterned Feline Friend outfit
Slide into the seventies with the Disco Fever outfit
Take to the stage with the Dancer outfit
Turn up the saturation with the Colourful Scarf Backpack
Do you have what it takes to dominate the new season? Get riding and see if you can rise to the top of the leaderboard!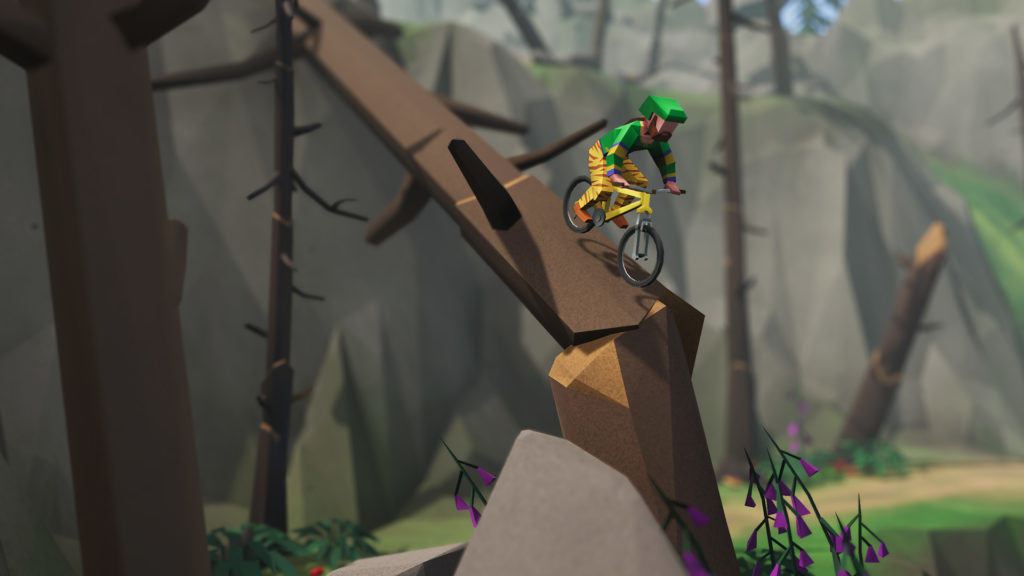 Lonely Mountains: Downhill is available on Nintendo Switch™, Xbox One, PlayStation®4 and PC (Steam®). The game is also verified for Steam Deck. The latest update is available for Nintendo Switch™, Xbox One, PlayStation®4 and PC (Steam®). Lonely Mountains: Downhill is verified for Steam Deck, available for free for any PlayStation Plus Extra subscriber, and you can play its great demo on Steam® and Nintendo Switch™.
Lonely Mountains: Downhill was initially released on October 23rd in 2019. During its first year, the game has been a hit amongst players and critics alike; resulting in more than four million players overall (4.4 million as of June 2023). The game won awards such as "Best Indie Game" at the German Developer Awards and "Best International Indie Game" at Poznan Game Arena. Lonely Mountains: Downhill received three free DLCs each adding additional environments and tracks, "Redmoor Falls", "Riley's Return" and "Misty Peak".