With today's free update, Thunderful & Megagon Industries are taking you on a trip across the stars – back in time to 2022. In the most intergalactic recap for Lonely Mountains: Downhill yet, Daily Rides Season 23: A Bike Odyssey honours the bravest and most fearless space adventurers. Walk among them and gear up for a trip to the final frontier with fresh new outfits and accessories in this latest update on Nintendo Switch™, Xbox One, PlayStation®4 and PC (Steam®). The game is also verified for Steam Deck and a demo is available on Steam® and Nintendo Switch™.
In Season 23 we've got you covered with new cool cosmetic items as you take a thrilling ride into space:
Take one giant leap for mankind with the White Space Suit
Watch out for the trail ahead to a new level of style with the Orange Space Suit
Prepare to colonise the Red Planet with the Martian outfit
Prove that we are not alone out there with the Extraterrestrial Being outfit
Breathe easy with the new Space Helmet
Gear up for your space odyssey with these intergalactic backpacks featuring the Oxygen Tanks, Intercom or the Alien Co-Rider backpack
Daily Rides is also a cross-platform daily leaderboard competition: Each day one trail will be selected randomly, complete with new obstacles and shortcuts. The four-week season offers up a new theme with unlockable cosmetic rewards for participants. Do you have what it takes to dominate the new season? Get riding and see if you can rise to the top of the leaderboard!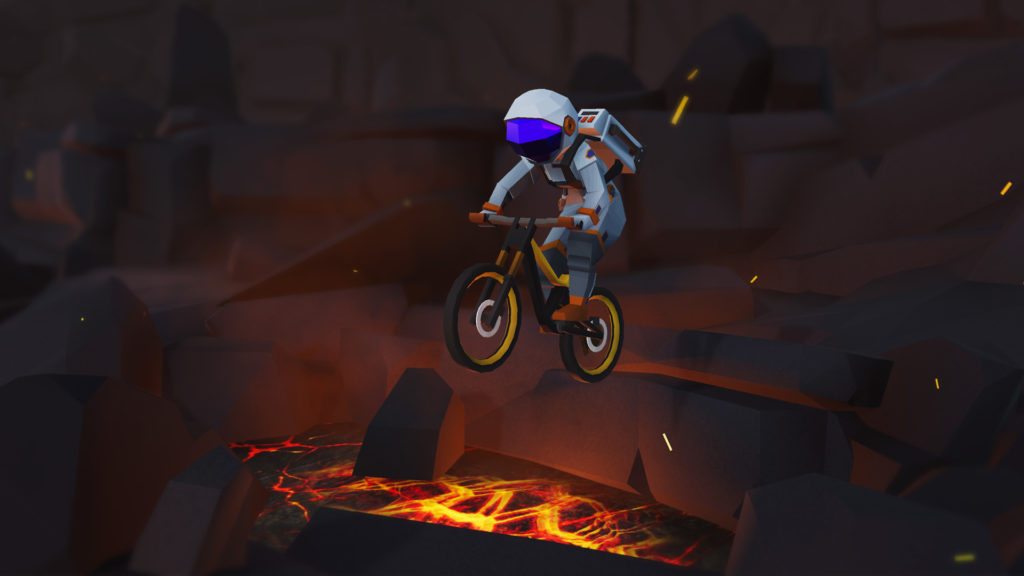 Keep an eye out on our Twitter, Instagram and Facebook pages to stay up-to-date on all the latest straight from the mountain peaks.
Lonely Mountains: Downhill was initially released on October 23rd in 2019. During its first year, the game has been a hit amongst players and critics alike; resulting in more than 3.7 million players (as of Nov 2022). The game won awards such as "Best Indie Game" at the German Developer Awards and "Best International Indie Game" at Poznan Game Arena. Lonely Mountains: Downhill received three free DLCs each adding additional environments and tracks, "Redmoor Falls", "Riley's Return" and "Misty Peak".
For more information about Lonely Mountains: Downhill please visit the official website: https://lonelymountains.com/